Charging your External Batteries
Charging your External Batteries
Purchase an External Battery Kit for your Stella light and not totally sure how you are supposed to charge it up? We've got you covered!
Plug your Smart External Battery Charger into a reliable power source.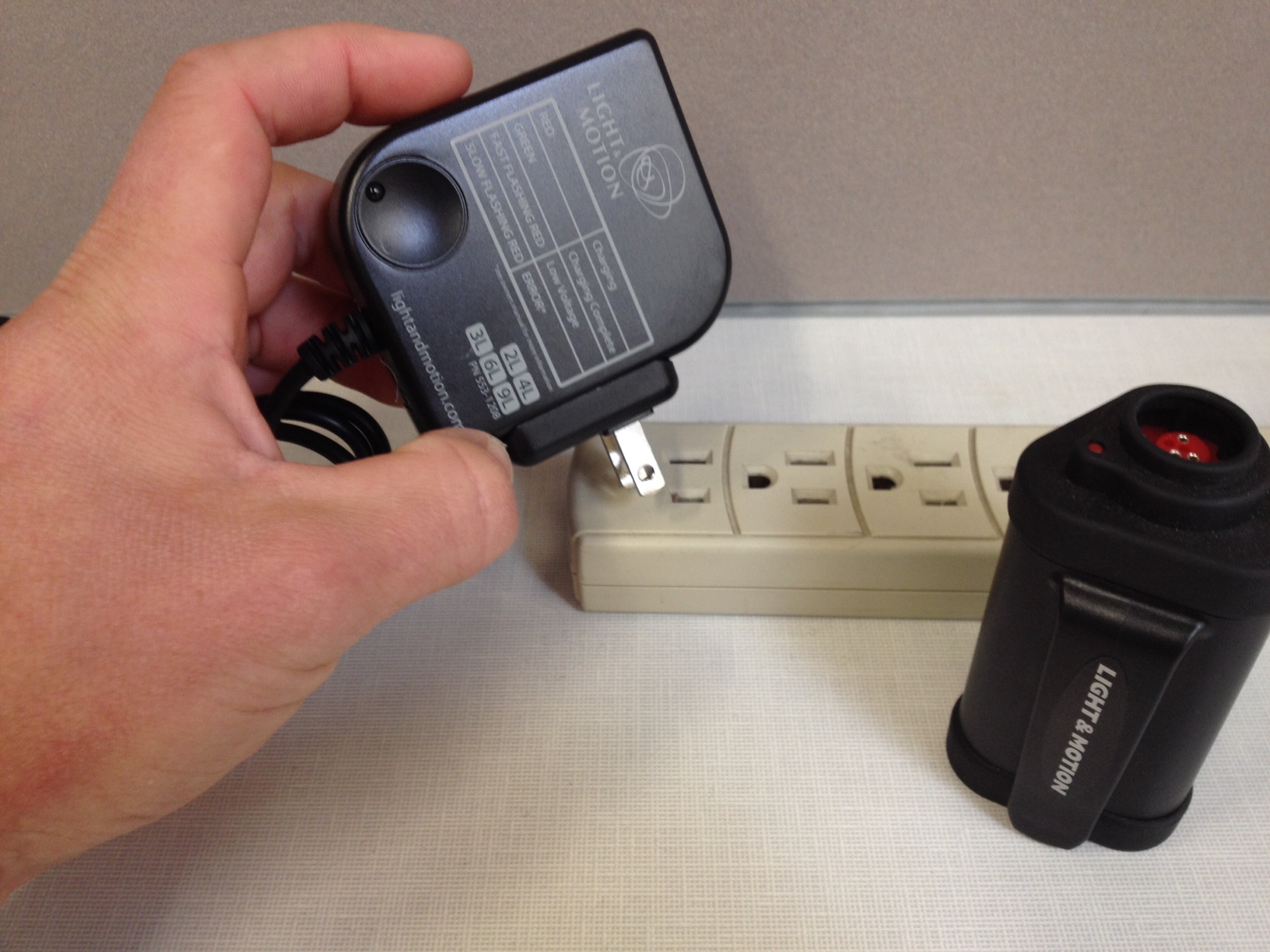 Locate the arrow on the charger and align it with the red dot on your battery (this is NOT and LED indicator). Firmly press the plug into the battery, this is a water tight-seal so it may take some effort to press it all the way in. The indicator LED on the charger will turn red when the plug is securely in and the battery is charging.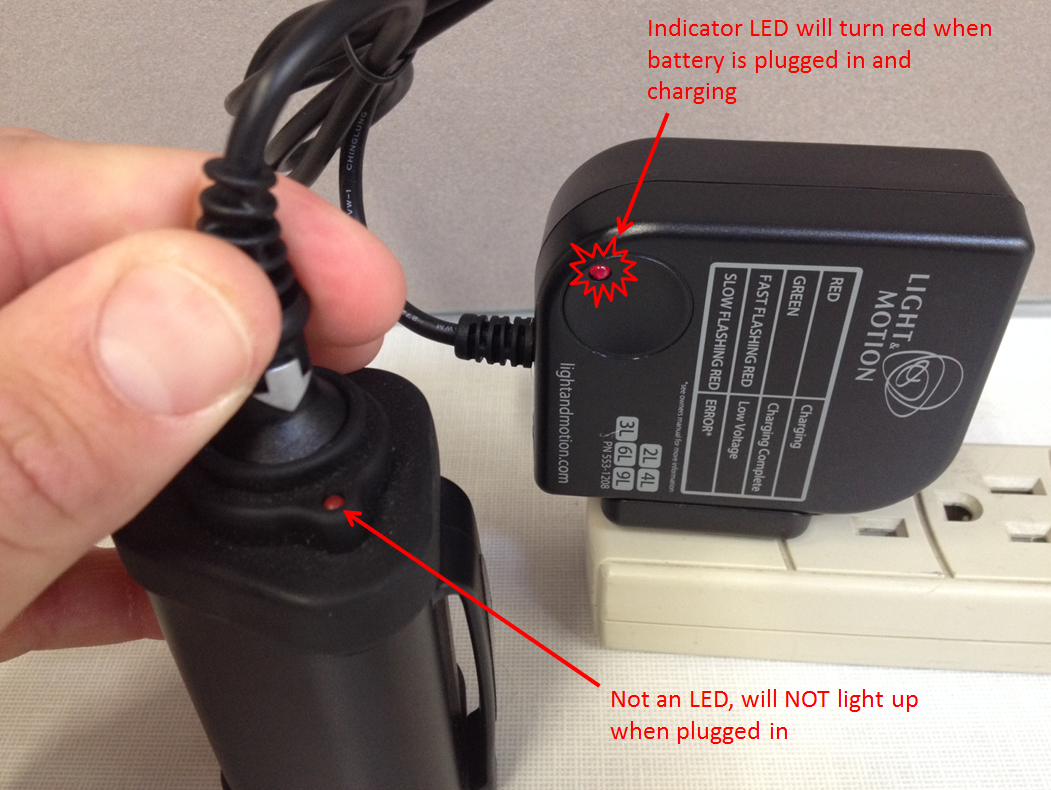 When the battery is fully charged the indicator will change from red to green.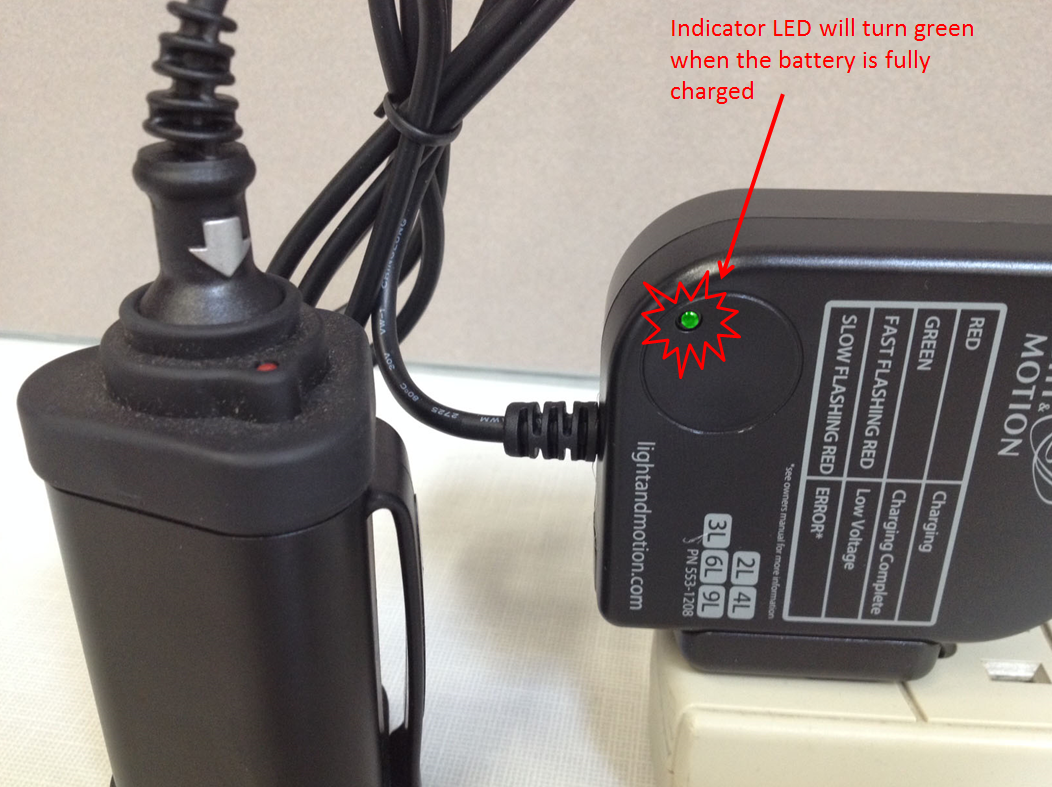 Once the battery is all charged up you can hook it up to your Stella using the Light/Battery Connector Cable  and get going!